ART & PLACE
The Ponds

Description– The Ponds is a new urban area in Blacktown, Western Sydney. Landcom engaged Marla Guppy to develop a Public Art Masterplan for The Ponds in 2007. The Ponds Art Plan has directed the development of major artworks in all localities. There has been an emphasis on art as an integrated part of local environments and work with Clouston Landscape Architects was part of our process. Guppy & Associates have managed all public art projects for Urban Growth NSW.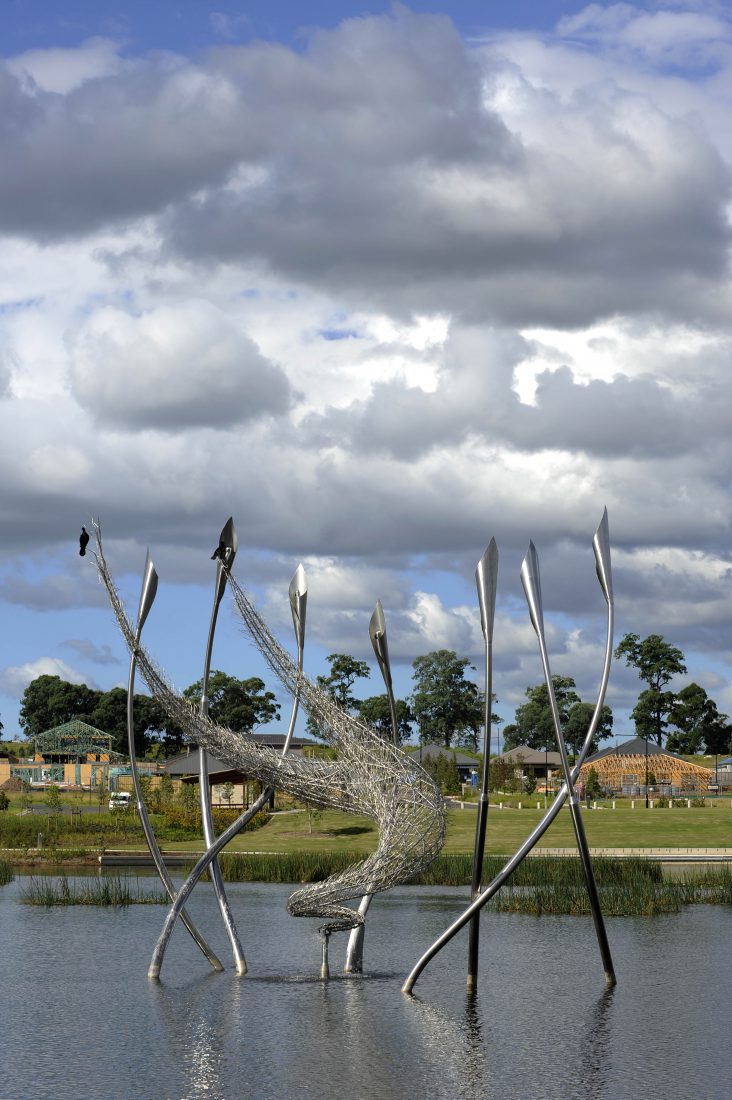 Artwork– The Culture of Water
Artist– Bronwyn Berman
Guppy Associates Art Management
Guppy & Associates coordinated a national competition for Landcom to select an appropriate work for the Lake. The Culture of Water by Bronwyn Berman explores the theme of the living cycle of water.
Night photo – Mark Seabury for Blacktown Council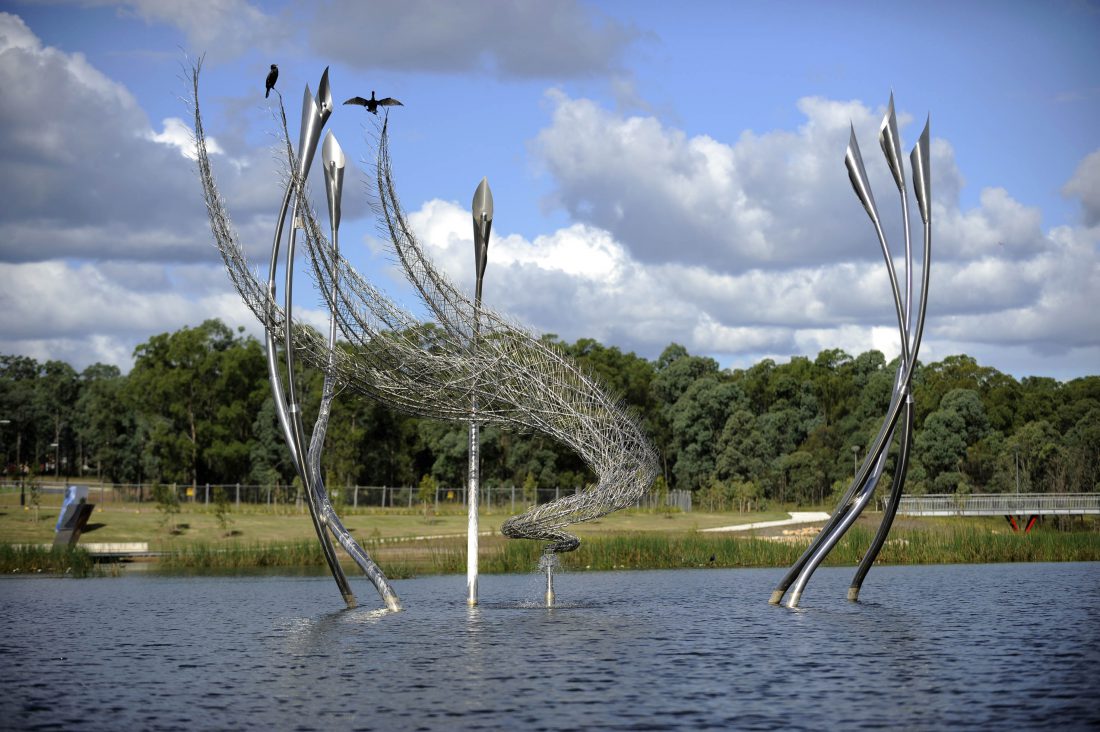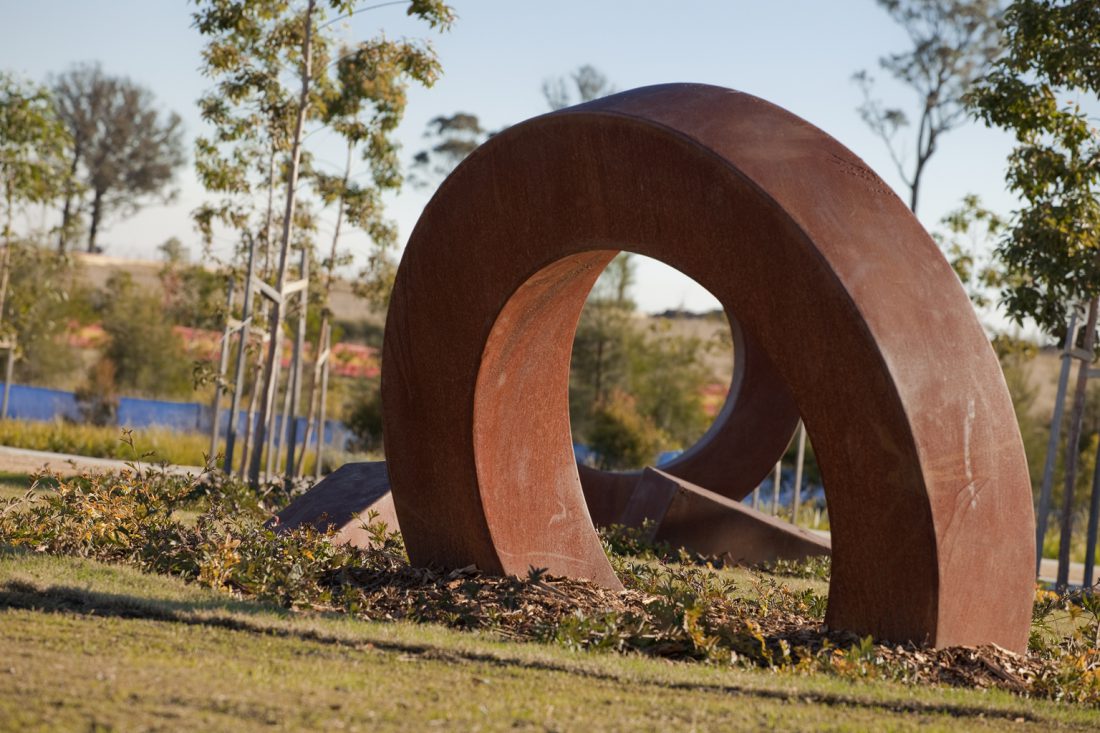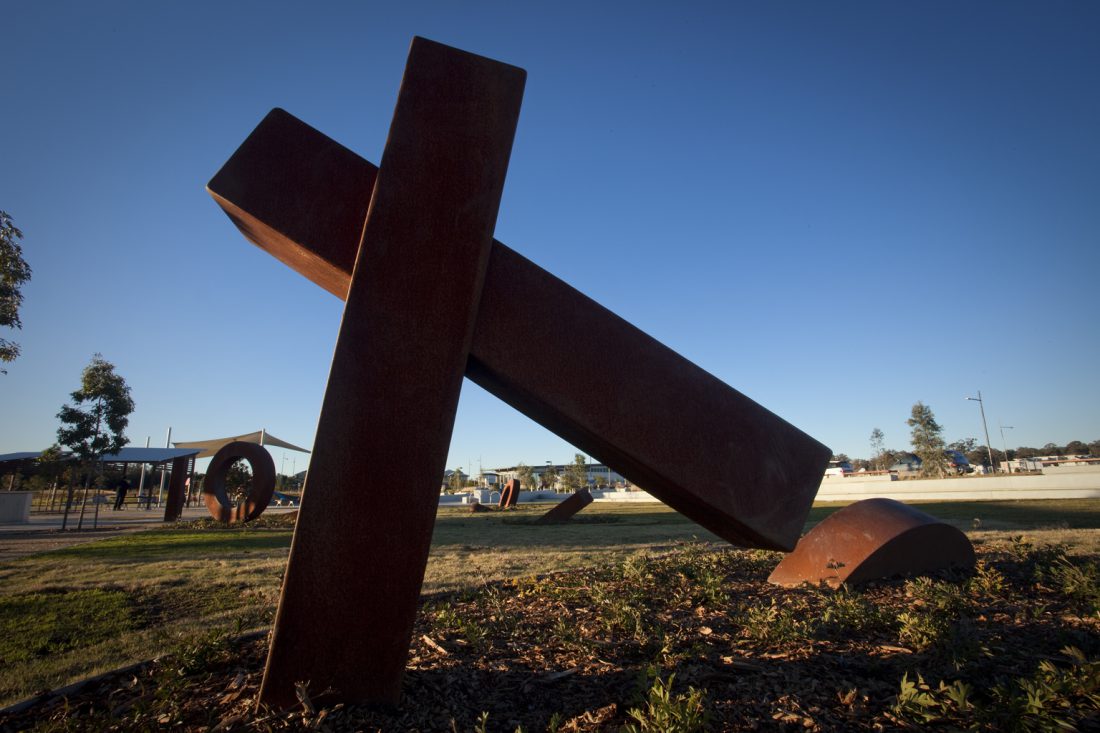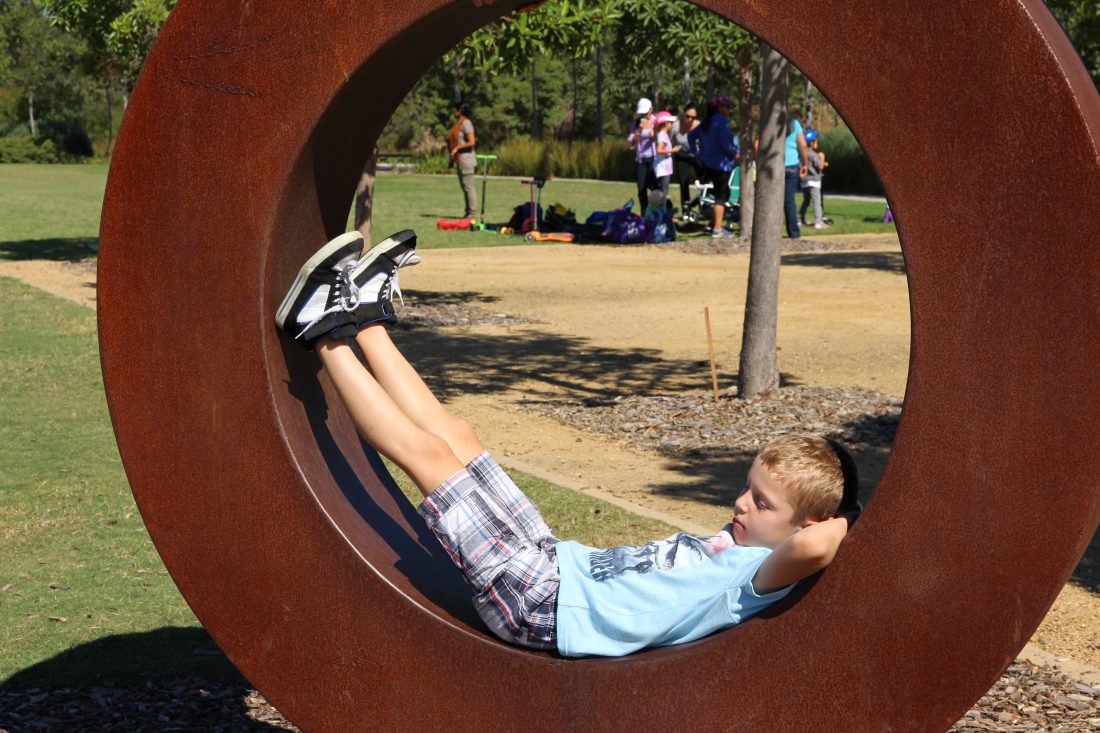 Artwork– Digital Litter
Artist– Marcus Tatton
Guppy Associates Art Management
An exciting contemporary sculpture in the plaza near The Ponds Shopping Centre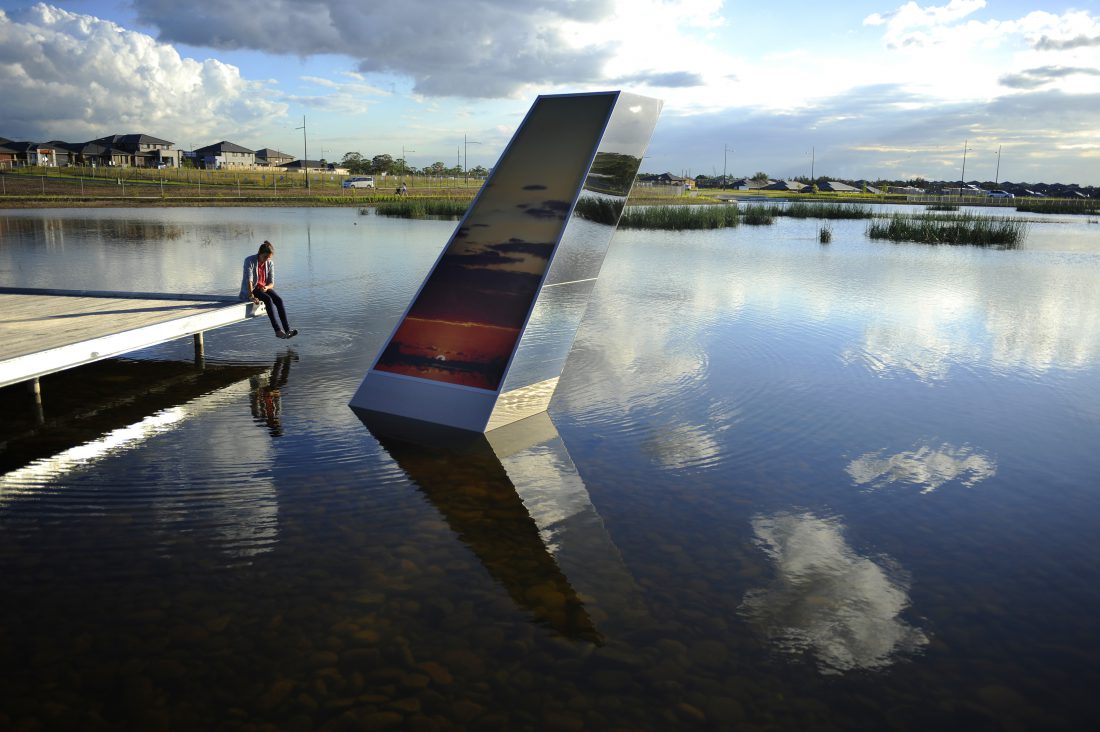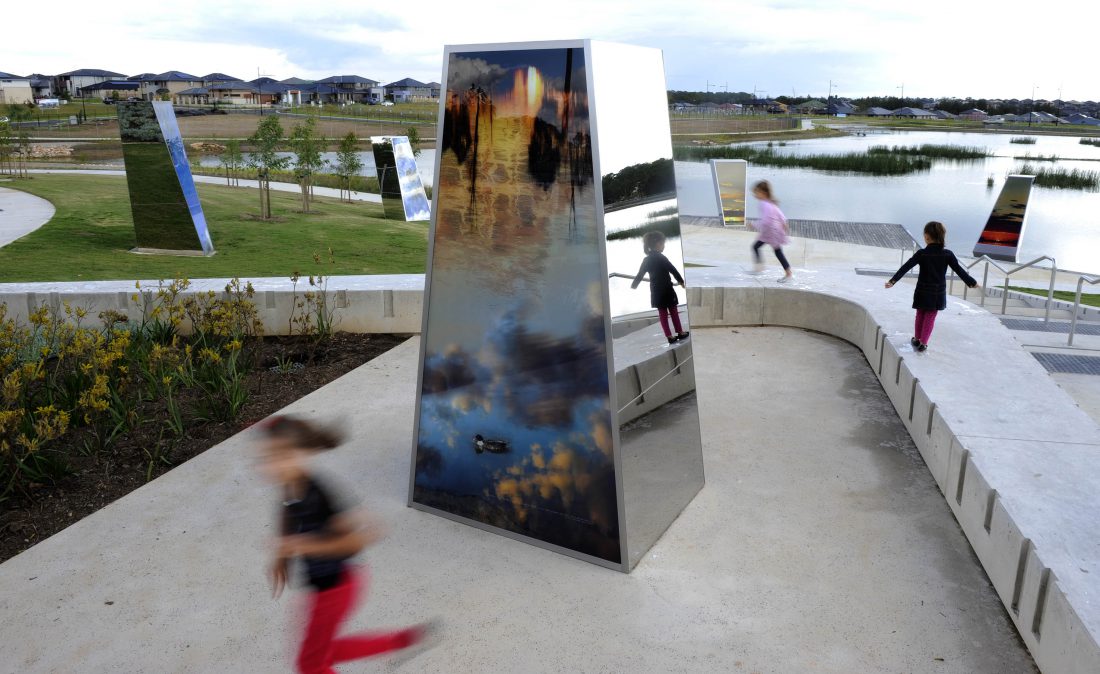 Artwork– Pond Dreaming
Artist– Jill Chism
Guppy Associates Art Management
Ponds Dreaming is an arrangement of sculptures that reveal changing sky and water, flora, fauna, & local heritage. Engaging the community was an important part of the process with Dharug artist Edna Watson, children from John Palmer Public School and residents of The Ponds involved.
Photos – Adam Hollingworth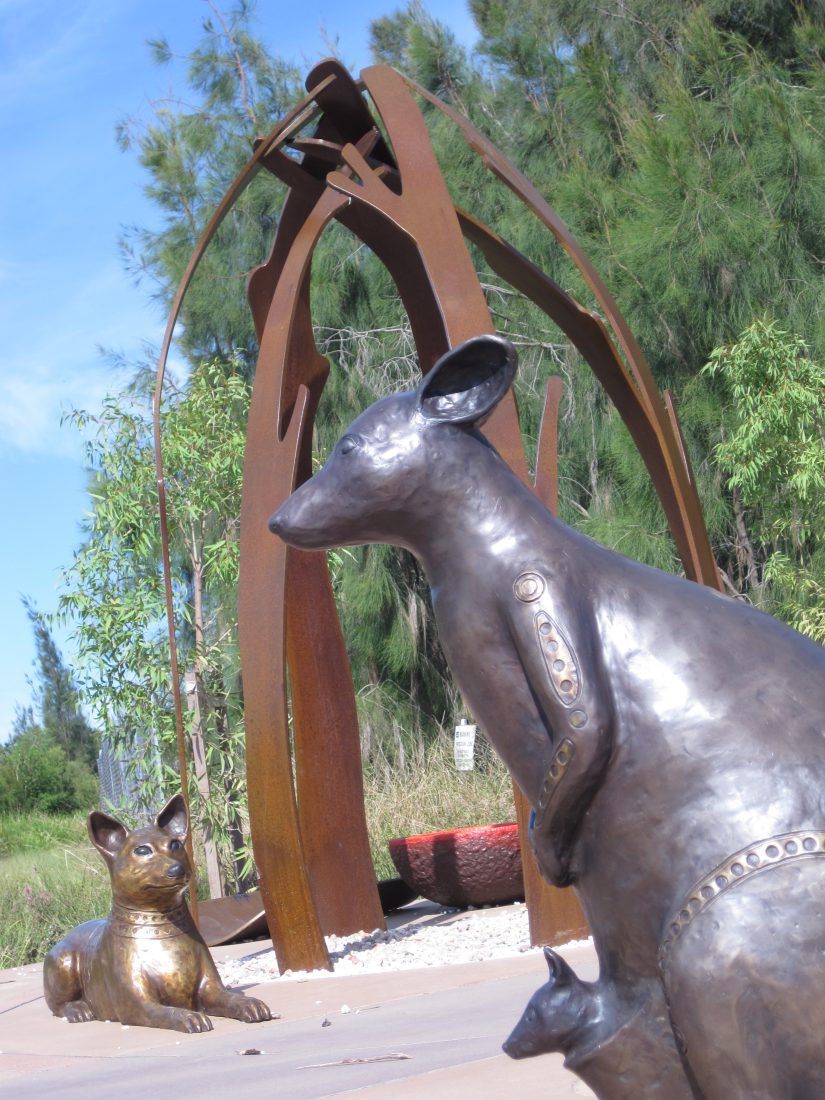 Artwork– Gathering
Artists– Auntie Edna Watson & Graham Chalcroft
Guppy Associates Art Management
Second Ponds Creek is a site of significance for Aboriginal people in Western Sydney. Gathering creates a playful 'campsite' allowing children to imagine Aboriginal life.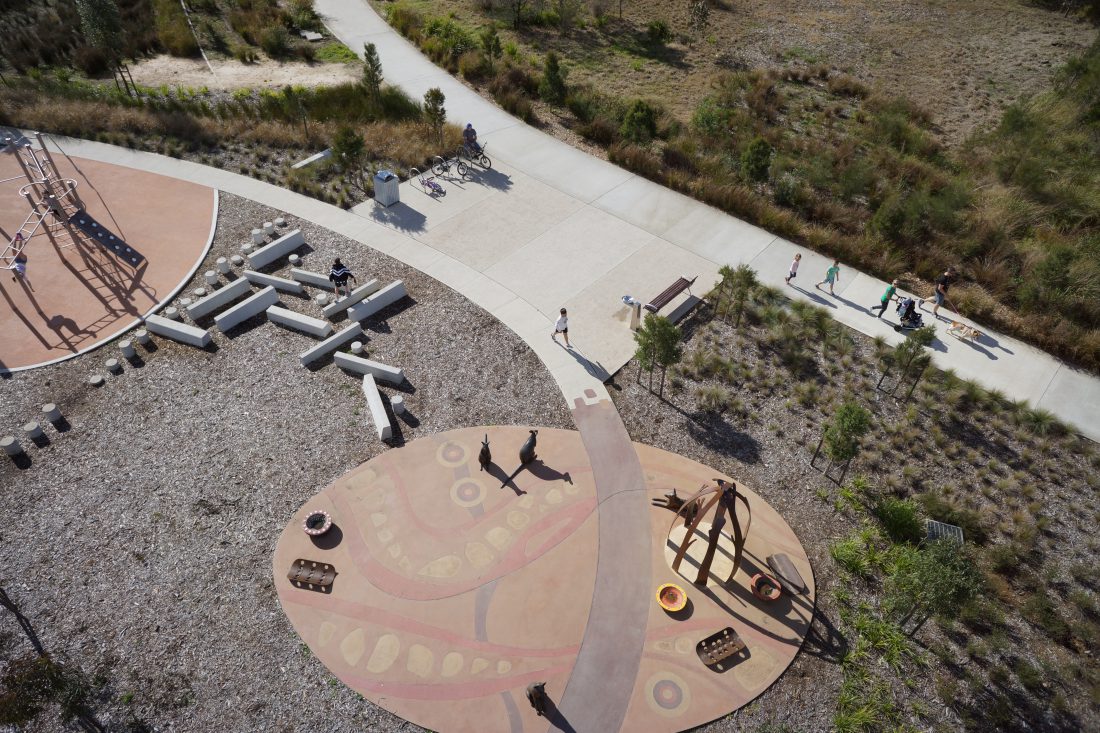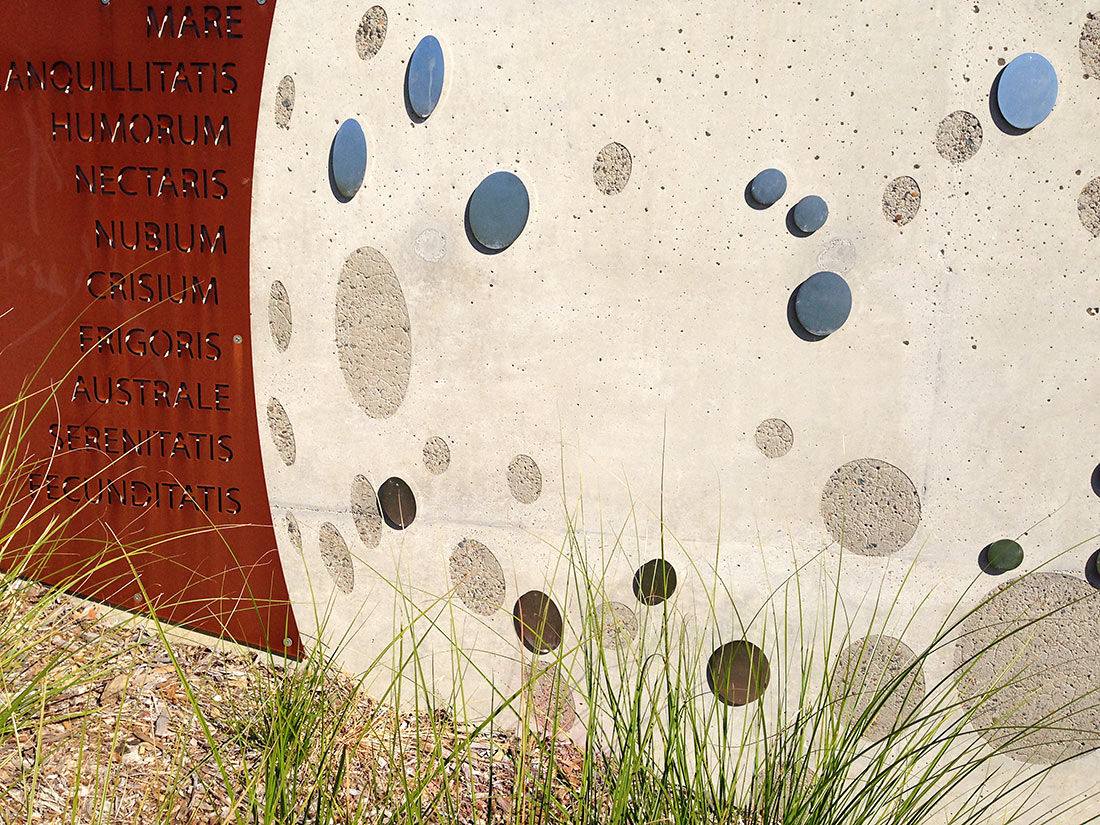 Artwork above– Moon Wall
Artists– Bundeluk & Milne Stonehouse
Guppy Associates Art Management
Exploring the idea that we are all under the Darug sky, Moon Wall uses local Aboriginal words for the sky, solar system and cosmos alongside scientific language.




Artwork– Understory
Artists– Chris Tobin & Graham Chalcroft
Guppy Associates Art Management
The theme 'understory' links the richness and diversity of Aboriginal heritage along Second Ponds Creek with the understory of Cumberland Plain bushland. It is also a play on words suggesting that local environments have many stories to tell some of them hidden.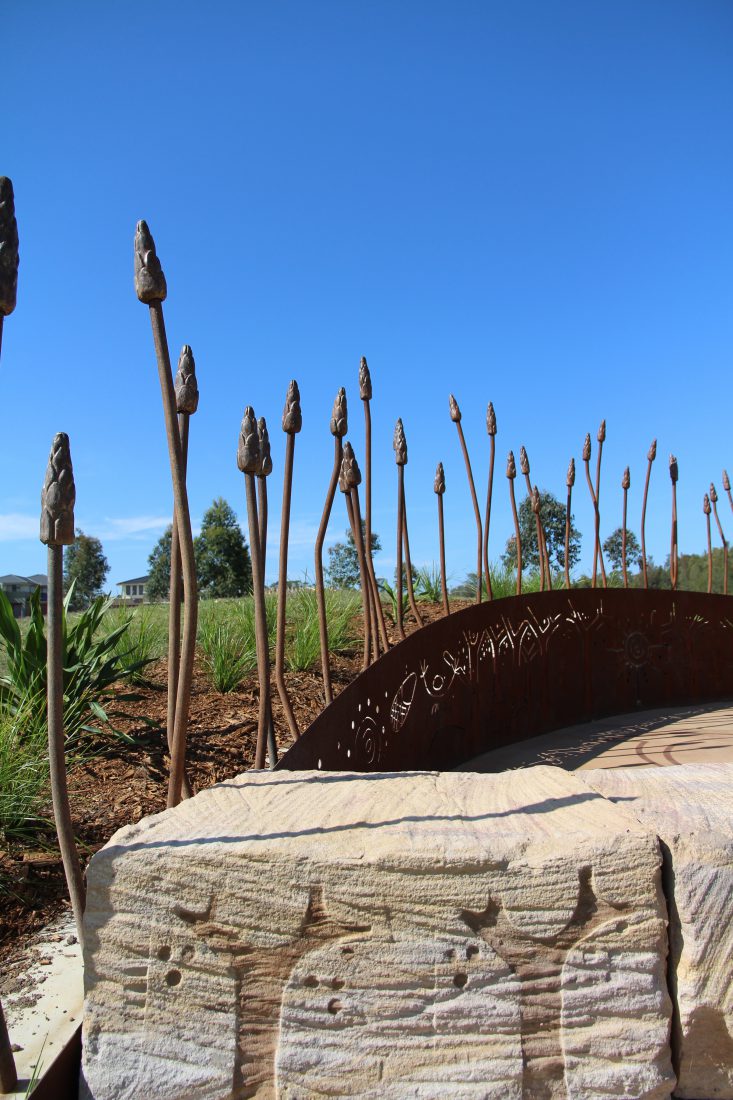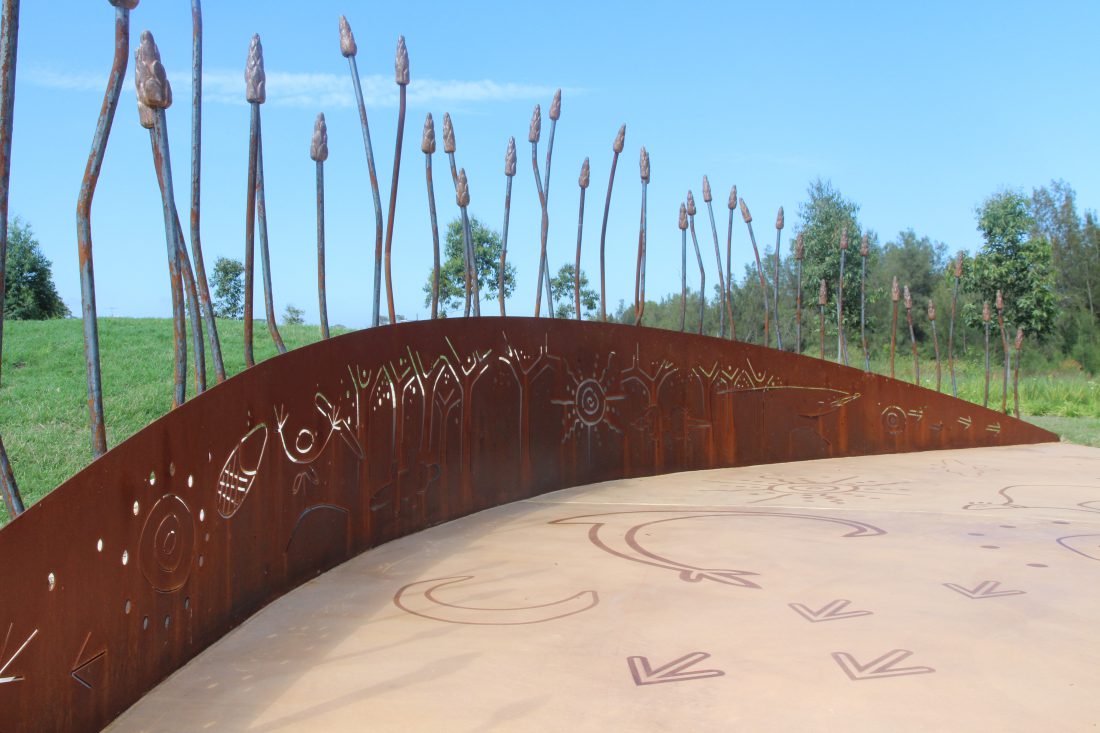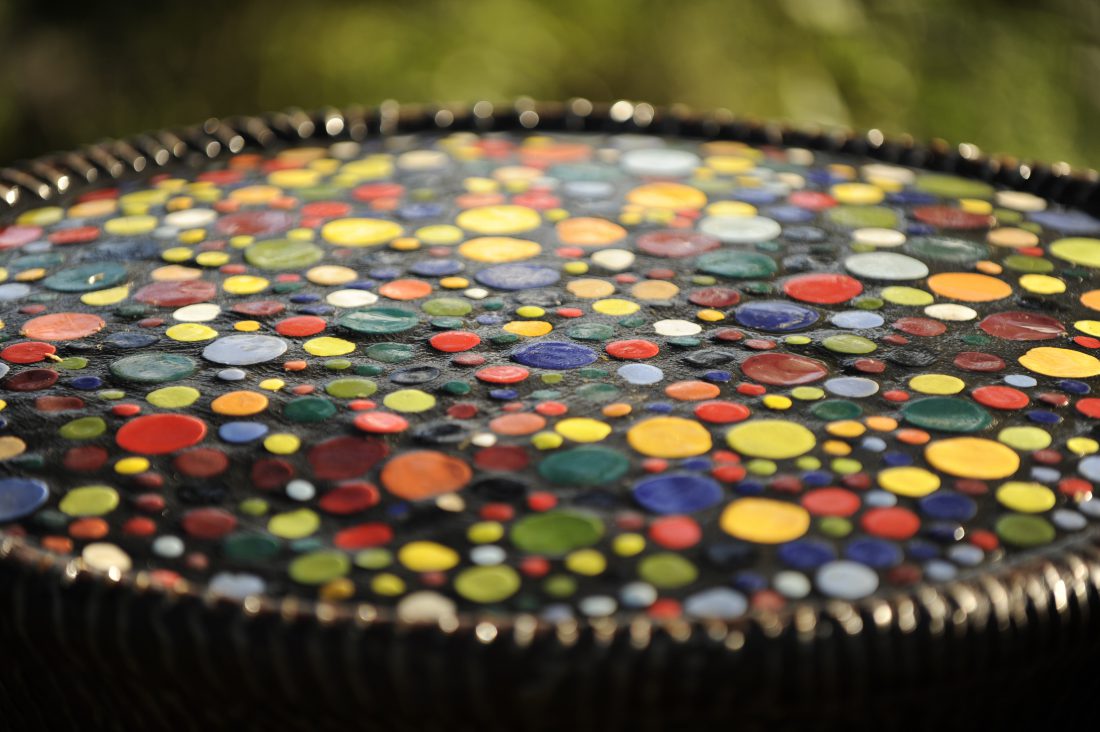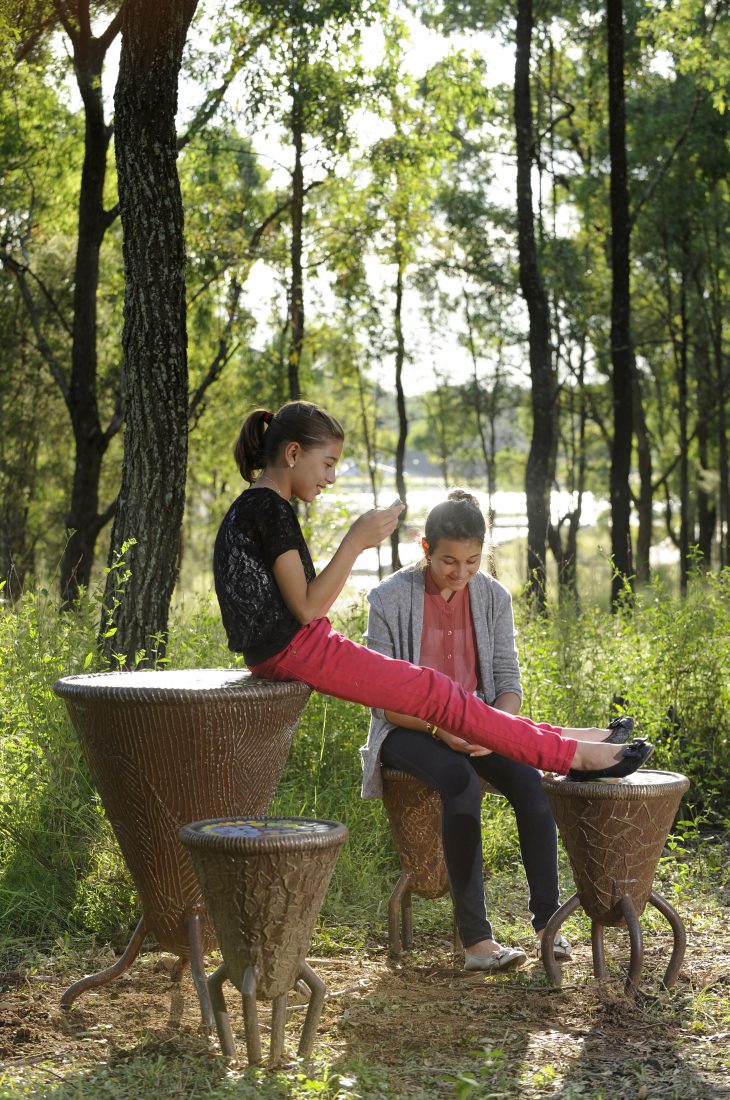 Artwork– Woodland Seating
Artist– Russell Anderson with Parklea Correctional Centre Metal Workshop
G&A developed a partnership with Parklea as part of UGNSW's social justice focus. Prisoners worked with artist Russell Anderson to design and fabricate metal seats to be used in woodland areas of The Ponds.
Photos – Adam Hollingworth