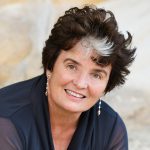 Marla Guppy
Principal Consultant
Guppy Associates Art Management
Summary of Recent Work
Marla Guppy is a cultural planner and public art strategist. Over the last twenty years she has worked on a range of projects that explore social environments and identity. She has a particular interest in fostering creative involvement in the design of local environments and public buildings. She has considerable experience in working with specific communities of interest and has worked collaboratively with corporate and community organisations and creative industries.
Marla Guppy was a founding member of the Australia Council's Community, Environment, Art, & Design (CEAD) Committee which provided support for collaborative art & design projects. As a strong advocate for cultural sustainability in urban Australia, Marla received the Ros Bower Memorial Award from Paul Keating for her work in community cultural development. An engaging speaker and writer, she has presented at cultural and urban planning conferences across Australia and overseas and developed numerous resources including the well-used Better Places, Richer Communities – Cultural Planning and Local Development, Landcom's Public Art Guidelines and in 2015 the Creativity in Transport Infrastructure Guidelines for Transport for NSW.
Recent work includes National Museum of Singapore public art, Shellharbour City Hub Public Art, the Inner West Light Rail Extension Public Art Program, Oran Park Public Art delivery for UGNSW, Rhodes Public Art Plan and public art coordination for Landcom at The Ponds, Bungarribee and Potts Hill new release areas. Guppy Associates has worked extensively with planners, developers, design professionals, community groups and government. Their work recognises the complexity of planning processes and she supports an approach that maximises liaison between all groups involved.
Selected Major Awards
2016         UDIA Award for Blacktown City Council's Community Hubs (Bungarribee & The Ponds Public Art for UGNSW & BCC)
2014          IES Luminaire Design Award of Commendation for 'Charge' Graythwaite Clinic with Milne Stonehouse & Steensen Varming
2014          UDIA Award for Bungarribee Community Hub (UGNSW and Simpson Wilson Architects)
2010          International Association for Public Participation for Airds Bradbury Renewal Project Consultation with Straightalk Pty Ltd
2006          Parks and Leisure Australia Planning Award for Cabravale Leisure Centre consultation (Fairfield Council)
2004          NSW Local Government Cultural Award (Parramatta Council/ Police HQ)
1999          RAPI Award for North West Melbourne Community Plan (City of Melbourne)
1997          Local Government and the Arts Leadership Award for Geelong Cultural Plan (City of Geelong)
1995          Ros Bower Memorial Award for Community Cultural Development
1995          Innovation in Local Government Award for Glenmore Park Cultural Plan (Penrith Council)
Selected Speaking Engagements/Papers
2016          Creatives in the City – Art & the Liveable Neighbourhood, Liveable Cities Conference, Melbourne
2015          New Diversities – Delivering for Diversity in the 21st Century, UNSW BE People & Place Symposium
2014         Public Art Partnerships – Art & Edges Regional Arts Australia Conference, Kalgoorlie
2013          Using or Exchanging Places – Who Is Making Place Conference, UNSW, Sydney
2012          Public Art & Place – PIA National Planning Congress, Adelaide
2011          Edge City Art – Art in Society Conference, Berlin, Germany
2009          The Process of Public Art – Public Art Seminar, Manly Art Gallery
2008          Hot City – The Culture of Climate Change, Planning Institute of Australia National Congress, Sydney
2008          Public Art & the Community – Landcom Design Guidelines Launch, Sydney
2007          No Such Place; Art & Place-based Identity – Sites of Communication Conference, National Gallery of Victoria